Perched on the shores of the Tamar River,
Launceston
emanates charm with architectural splendour and an abundance of wildlife. As the second largest city in Tasmania, Launceston often gets overlooked for its sister city, Hobart. Yet its preserved history blended with its well-deserved 'foodie' reputation and breathtaking natural surroundings gives any Australian city a run for its money.
Must-Dos
Queen Victoria Museum
The largest regional gallery in Australia, the museum (and nearby Art Gallery) hosts a wealth of history, heritage, colonial and contemporary art, interactive displays and more. Art lovers will appreciate the wide variety of creative diversity and intriguing exhibitions.
To Market, To Market
The weekends are for browsing for bargains. Locally made, second-hand, or elaborate art items densely populate the bustling streets. A few markets to explore include Boardmills Market, Esk and Evandale Market, and Niche-Market Bazaar (bi-annually held at Albert Hall). Each draw their own crowd to showcase Tasmanian talent and local handmade products.
City Park and Prince's Square
City Park's enormous oak and plane trees and its intricate Victorian fountain make this a perfect place to kick back and relax. Likewise, Prince's Square has a tranquil atmosphere for a picnic. In its youth, Prince's Square used to host military drills, public hangings and rowdy political gatherings.
Franklin House
For the history buffs, Franklin House is an epic Georgian Era home built in 1838. Constructed by former convict Britton Jones, brush up on the saga of Launceston's past.
Ghost Tours
Immerse yourself in eerie accounts of convicts long-ago. For those who like to get their heart racing with the thrills of horror stories and unnerving tales of hair-raising events, take a ghost tour through the town.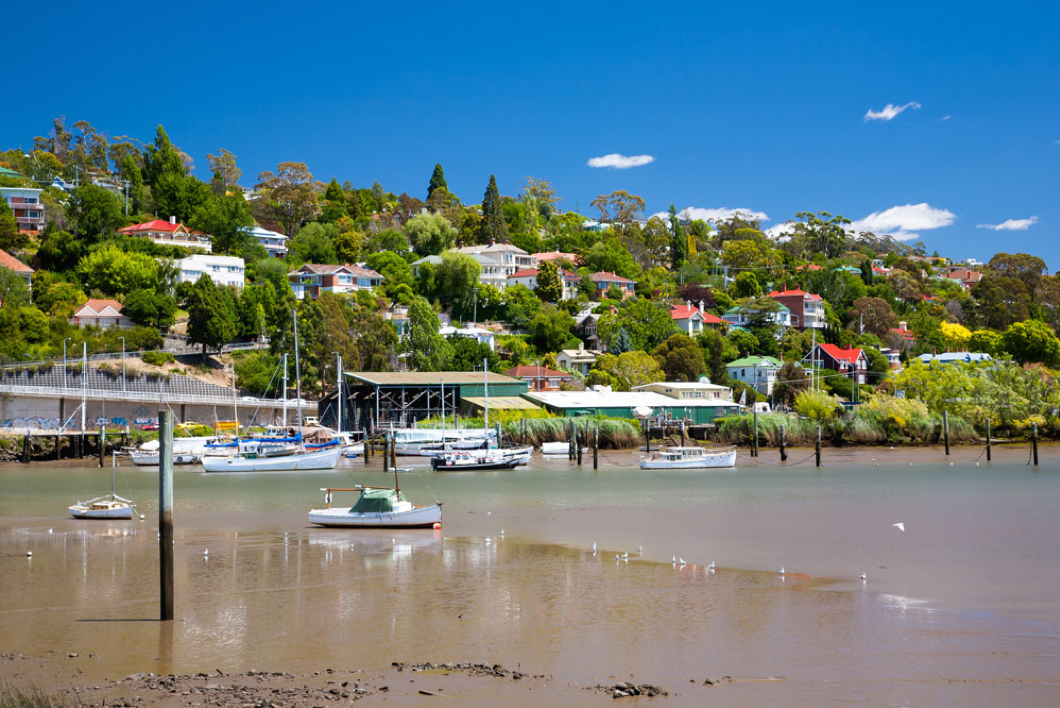 Food and Drink
Satisfy your tastebuds with soul food, local markets, filling dishes and a trove of delicacies. Launceston eateries are known to steal your heart (and your appetite).
Harvest Markets
Every Saturday from 8:30am-12:30pm, get your fill of seasonal produce at the local markets. Visit the stalls and chat with friendly suppliers while snacking on the organic and fresh food options.
Wursthaus Kitchen
Specialising in charcuterie, premium cheese, and wine, this kitchen was named one of the Top 5 food stores in all of Australia – a must try when exploring the town.
Davies Grand Central
Gourmet Traveller Magazine reckons this is Australia's best 24-hour corner store. Open since 1928, browse the aisles stock full of Tasmanian produce, pastries, an extensive deli and more.
Stillwater
This restaurant perches on the foreshore of the Tamar River in a rustic flower mill built in the 1830s. Enjoy the ambiance of its hardwood floors, towering beams and barn-like structure – rustic charm in spades! The contemporary Tasmanian menu showcases food created from local produce and ingredients. Their signature spicy Bloody Mary is also (at times) essential. 
Bryher Cafe
Into your coffee? For your caffeine fix this is known to be one of the best spots in town. Think friendly staff plus brekkie that features local produce.
Seven Monks
Indulge in one of their daily specials while browsing for homeware – a fusion of coffee and morning eats with a bit of shopping on the side. Relish some of the best brekkie in town or a juicy burger (burger night on Friday nights are a must-do).
Sweetbrew
With a European feel, this café has the perfect menu for coffee, pastries, baked goods, and a place to sit back and enjoy your morning. Sweetbrew also has a dedicated brunch menu (doing things right) and is vegetarian-friendly.
Mudbar Restaurant
Fresh seafood and waterfront dining – what more could you want? With an Asian-inspired menu and a wholesome wine collection, your taste buds will thank you.
James Boag's Brewery Tour
In operation since 1881, this Australian brewery offers 90-minute tours with a delicious tasting that follows. Beer paddles are about $10 if you want to savour a taste of Tasmania (for the over 18s, of course).
Baker's Lane
Next to a small alleyway, this lively bar and restaurant hosts live music on Thursdays and in-house DJs on the weekends. Serving killer espresso martinis and craft beer, the menu offers a variety of high quality pub grub – and to add to its excellence, this joint is also vegan-friendly.
Saint John Craft Beer Bar
With 14 taps of International, Australian, and Tasmanian craft beer, this easy-going bar has multiple rooms for you and friends/family to have a relaxed night out. They also serve simple dishes and host a food van with tantalising street food.
Geronimo
This bar and restaurant is a trendy venue with a modern vibe. Think shared plates and wood-fired pizzas – with a fusion of Middle Eastern, Asian, and Mediterranean flavours, you have a wide assortment of dishes to choose from.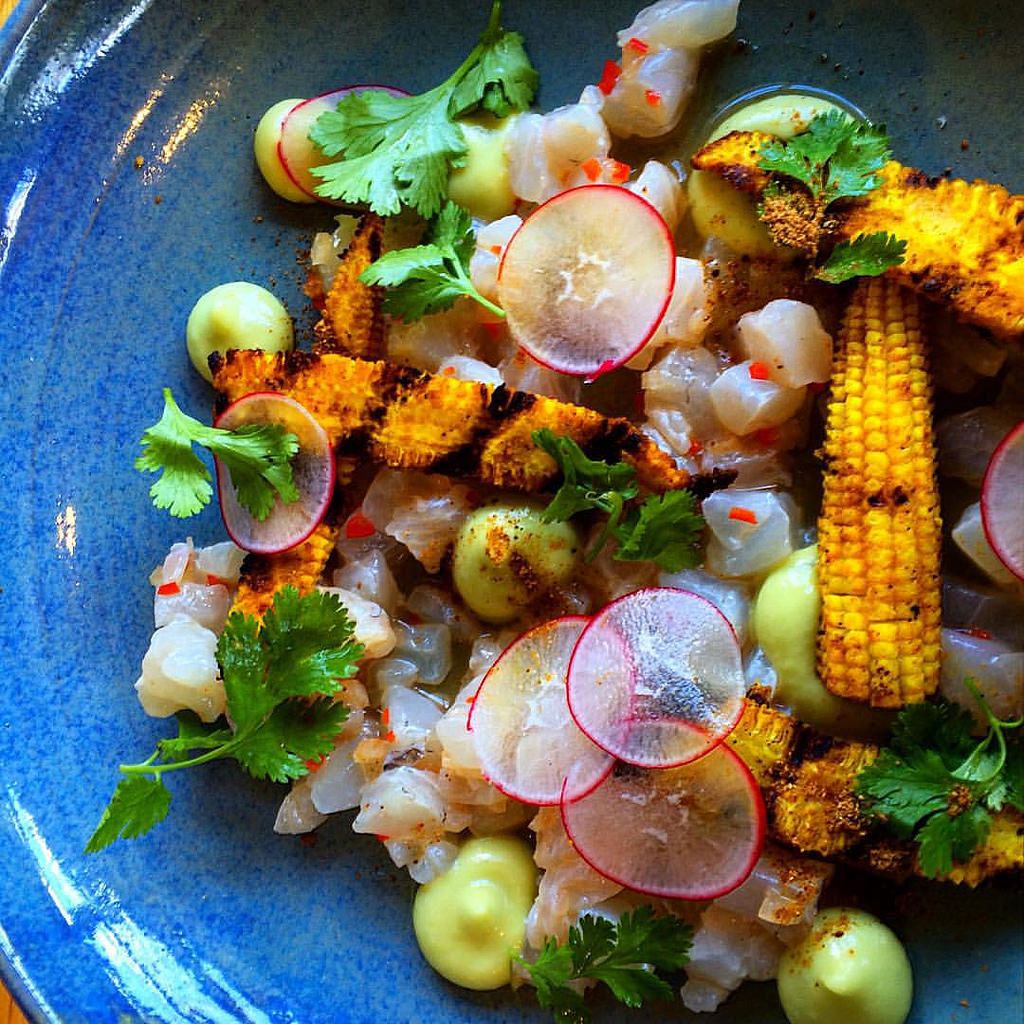 On the Outskirts
Cataract Gorge
Just a 15-minute drive away from the CBD, the Cataract Gorge Reserve boasts hiking trails, cafes and restaurants, gorgeous gardens, and an abundance of wildlife. Check out the peacocks as they roam the grounds or grab a coffee and enjoy a trek through the gardens that bring you back to the Victorian era. Take one of the tracks to First Basin and (if you're keen for a walk) venture to see the Alexandra Suspension Bridge upstream. To top it off, there is a scenic chairlift that transports you above the gorge for panoramic views.
Lilydale Falls
Take a short 25-minute drive and explore the Lilydale Falls Reserve. There are two waterfalls just a 10-15-minute walk from the car park. Stroll through the woods at a leisurely pace and enjoy the peaceful atmosphere.
Narawntapu National Park
For those who are in Launceston on a longer stay, one-hour northwest of the city sits Narawntapu National Park. Given the nickname "Serengeti of Tasmania," this is the perfect place to spot Tasmanian devils, kangaroos, or wallabies in the wild. An abundance of walking trails and horse riding activities take you to stunning lookouts and sweeping views of the surrounding landscape.
Tamar Island Wetlands
Sprawling green wetlands are laid out before you with the shadow of the mountains in the distance. Enjoy a tranquil walk while birdwatching or learn about the local ecosystem with one of the volunteer speakers. The wetlands are a short 10-15-minute drive away from the city centre.
For the more adventurous at heart, embark upon an adventure up to the Hollybank Treetops, hang glide past native bushland, or climb/abseil with Rock Climbing Tasmania just outside the city centre. For the bicycle enthusiasts, Hollybank Mountain Bike Park is an excellent space for riding through some of the best trails in Tasmania.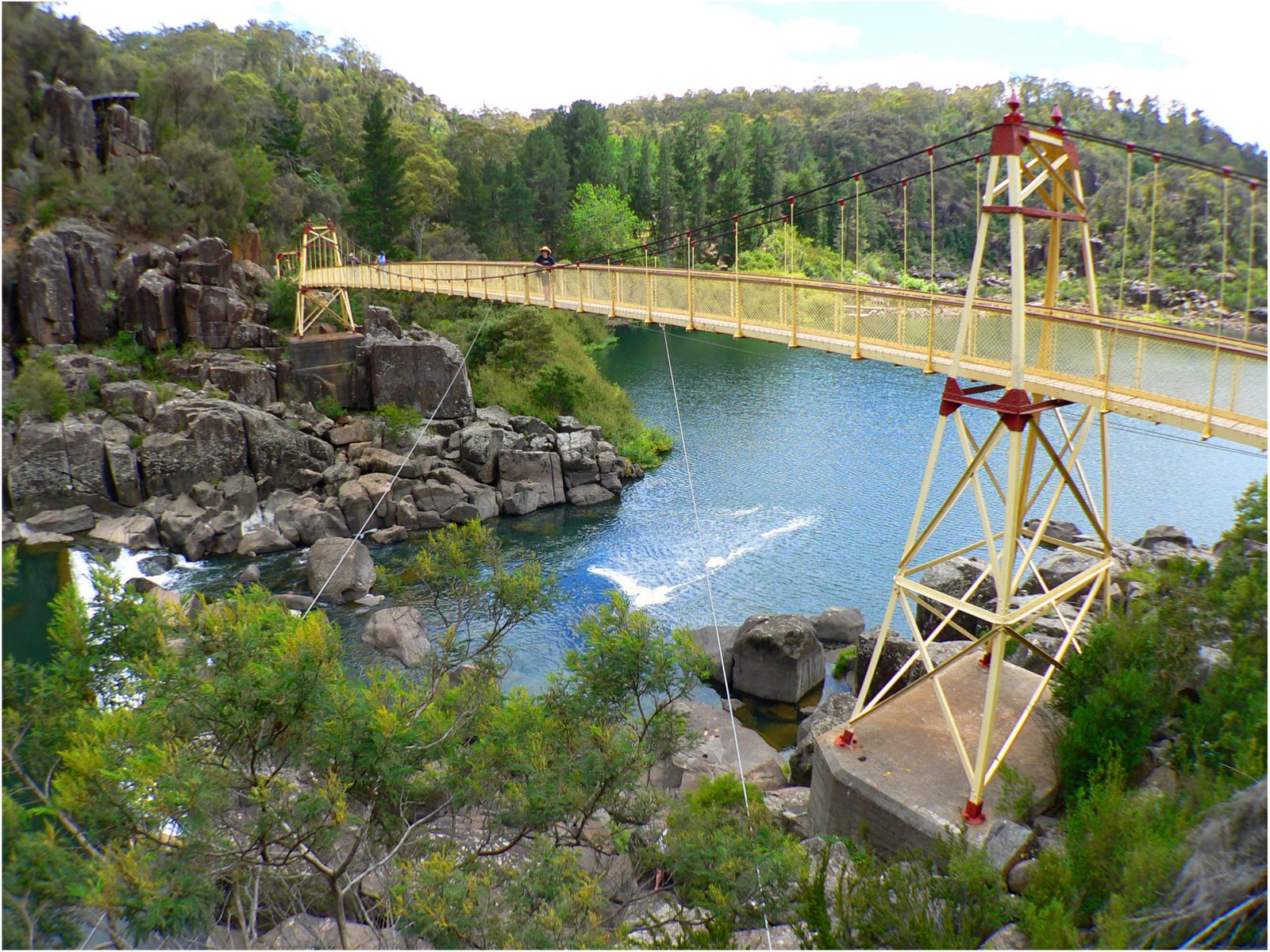 Wine Not?
Tamar Valley Wine Tour
Explore the Tamar Valley wine route and enjoy delicious cool-climate wines along the way. The complete route includes 30 wineries over a 170km stretch. If you are a wine lover with a few days up your sleeve, there is accommodation and various pit stops along the way. If you just have a day, embark on a wine tour in the morning and return in the evening (visiting approximately 4 wineries).
Josef Chromy Winery Tour
While this winery is only ten minutes from the city centre, it feels as if you're transported to a different world. The rolling green hills and sweeping landscape never fail to awe. Take a tour of the vineyard and watch the winemakers at work while having a countryside lunch paired with fine wines.
Sharmans Wines
Visit one of the oldest existing vineyards in the region. With platters of tasty Tasmanian produce and an award-winning Pinot Noir to match, please your palate with a variety of wines (sparkling, Riesling, Chardonnay, Sauvignon Blanc, Merlot, Cabernet Merlot, Shiraz, and Pinot Gris).
Tamar Ridge Cellar Door
A part of the family-owned company Brown Brothers, Tamar Ridge's world-class wines are in a charming valley that hosts the perfect climate. Located on the foreshore of the majestic Tamar River, have a picnic on the grass while sipping on their delectable range of wines.