A relatively small Italian city compared to its vibrant counterparts, neatly nestled on the banks of the Arno River, it's easy to wonder what all the fuss is about with Florence. But don't worry, just a few seconds in the city will reveal its almost impossible beauty and the romance that seems to inhabit every corner.
Each street and square in Florence promises a new delight and artistic flourish. This is a city so beautiful it's hardly a surprise the entire place has been designated a UNESCO World Heritage Site. This is where the Renaissance was born, but while it may look heavenly, Florence and its people are also refreshingly down to earth.
Art and architecture in Florence
There are many things that draw visitors to Florence. There's the history, the exquisite architecture and the delights of Tuscany that surround it. But some of them are easier to spot than others. The Duomo, the city's gargantuan Gothic church, dominates the heart of the city. It took some 140 years to build, and given its scale, it's easy to see why. There was once a church here, as long ago as the 7th century, and you can still spot some of its remains to this day, although you may be too distracted by the Cupola del Brunelleschi, the red-tiled interior dome, or the 15th-century clock and fabulous frescoes. You'll need a ticket to go to the top, and lots of energy too, as the only way to get there is via the 463 steps.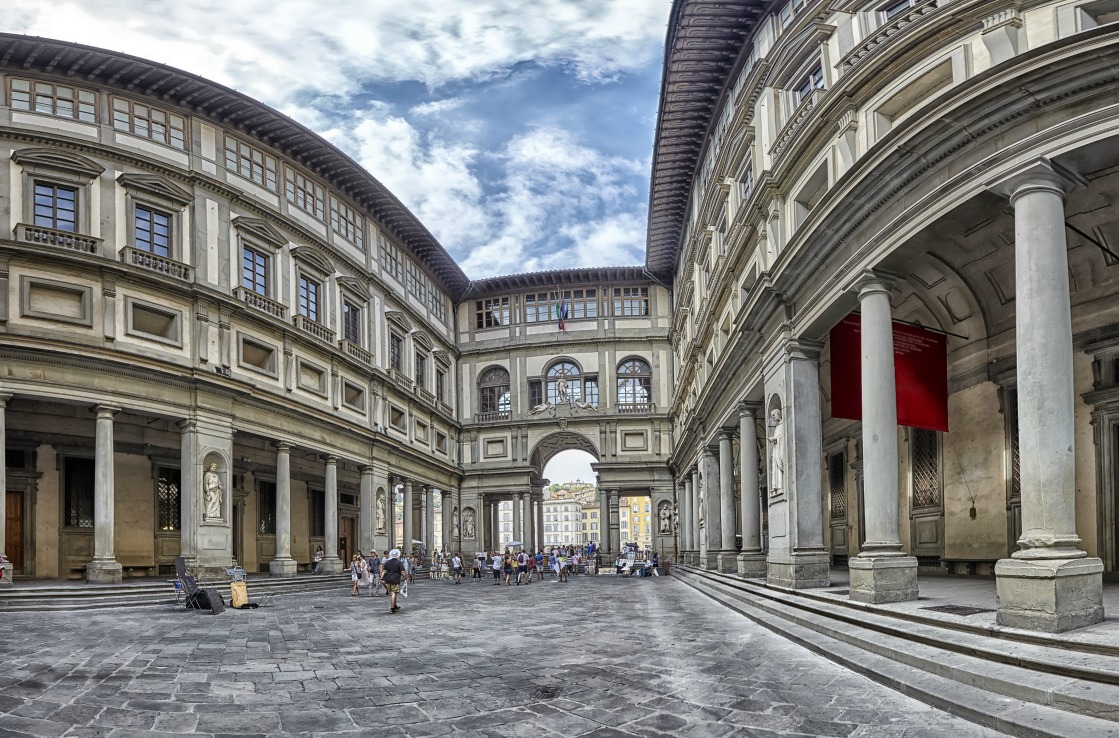 Make sure you set aside some time to visit the Uffizi Gallery. This isn't just Florence's pre-eminent art collection, it's one of the world's finest. In fact, there's no better place on earth to sample the delights of Italian Renaissance art. Get here early to beat the crowds and prepare to be wowed by treasures such as Botticelli's Birth of Venus and masterpieces from Caravaggio, Rembrandt and Michelangelo. With 100 rooms to explore, it's well worth setting aside a full day to see it in its entirety.
The Uffizi isn't the only show in town, however. The Accademia is home to Michelangelo's David, another of the world's most iconic pieces of art, hewn from one huge block of marble. Step inside to see more of his sculptures. In fact, if you're an art fan, it's hard to tire of Florence. At the Palazzo Pitti, where the Medici dynasty once ruled from, you can visit gilded apartments, as well as museums stacked full of Raphael and Rubens.
Palazzo Vecchio is even more dramatic, with its Michelangelo sculpture and 418-step high tower, which rewards those who scale it with majestic views of the city. Discover Michelangelo's tomb at the must-see Basilica di Santa Croce. Behind a marvellous marble façade, you'll find a Medici chapel, scores of stunning paintings, cloisters designed by Brunelleschi and the final resting places, not just of Michelangelo, but astronomer, inventor, physicist and philosopher Galileo too.
Things to do in Florence
Florence holds more delights for visitors beyond art, architecture and Renaissance splendour. Hidden behind the Palazzo Pitti you'll find the tranquil Boboli Gardens, with a classic Italian layout. Walk through the colourful gardens and you'll immediately be able to imagine Italian aristocrats strolling here centuries ago – as indeed they did, with the Medici family establishing these gardens in the 16th century. Follow in their footsteps as you take in sculptures, lawns and fountains on your way to the stunning grotto built by Bernardo Buontalenti. There's also a Rococo pavilion and a Lemon House, plus Roman antiquities in a place that's perfect for a sunlit stroll.
Shopping should also be on the agenda in most Italian cities, and it's no different here. In many ways, Florence was cool way before Milan became the world's fashion capital, with early branches of Ferragamo, Gucci and others making their home here. Today you can take the time to wander between countless boutiques, but also take in artisans and craftsmen working in cobbled streets. You'll find plenty of unique jewellery and leather products for sale, while perfume is taken very seriously in Florence. Book an appointment at Aqua Flor to make your very own scent with a master perfumer inside a palace from the 15th century – a once-in-a-lifetime treat.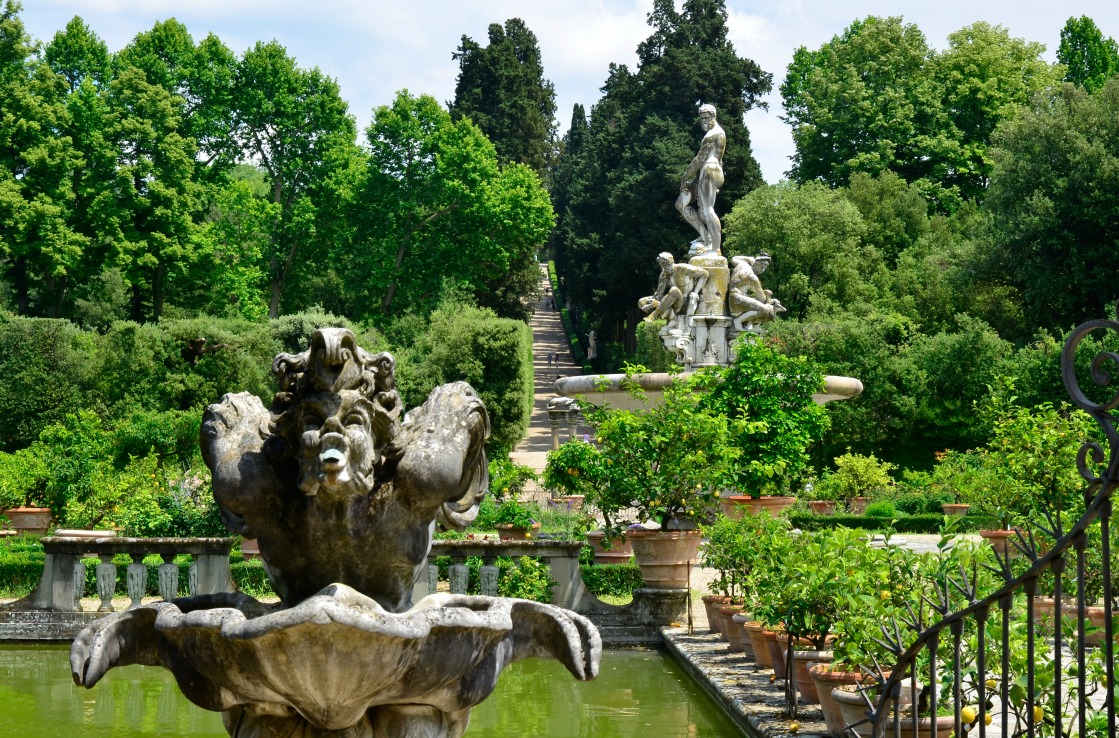 For jewellery and gold, make for Florence's finest and oldest bridge, the Ponte Vecchio, which has straddled the Arno since 1345. It has stood strong in the face of floods and wars throughout the near seven centuries since, and still teems with life and tradesmen today.
Where to stay and eat in Florence
The best hotels in Florence
Florence is small in comparison to many cities, so you need to decide if you want to stay right in its medieval heart, or just outside in Tuscany, dipping in and out when you want to. Inside the city, there's a great range of hotels from budget to boutique, often based in former palaces, but renovated to provide 21st-century comfort.
In peak season, Florence can be a busy place, so enjoy some serenity at AdAstra, in the newly hip Oltrarno District. This 16th-century building sits inside Europe's largest private garden. There are just over a dozen rooms, so the place feels personal as well as stylish and uncluttered – a bit of respite from the buzz and bustle of the city.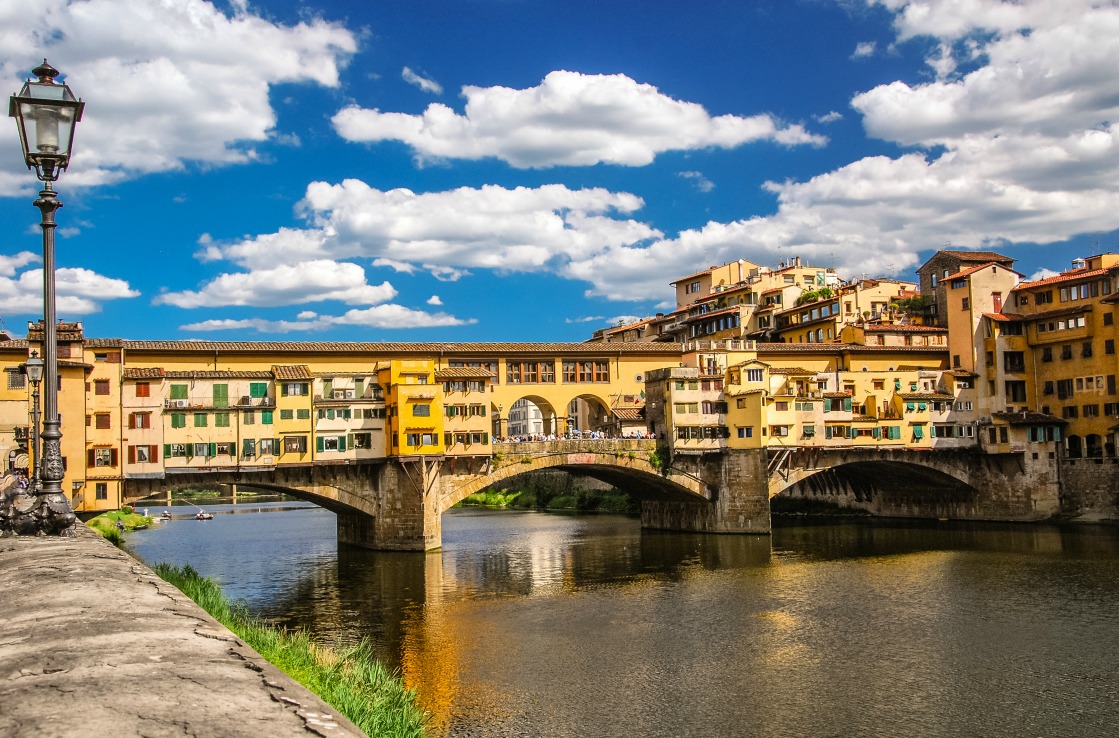 Higher up the scale, J.K Place Firenze was a trendsetter in Florence as one of the city's first boutique hotels and it continues to set the standard. Location is everything – the address on Piazza Santa Maria Novella means you're just a stone's throw from the Ponte Vecchio bridge and the Duomo, while there are great shopping areas close by. Rooms are elegant and effortlessly luxurious, combining style with comfort, while service is reliably brilliant – speak to the concierge for some insider tips on some of the best places in town and head off the beaten track. There's a champagne bar, a terrace and superb food on site if you don't want to leave this cocoon.
The best restaurants in Florence
Florentine food is rightly celebrated. Here you'll be treated to the very best of the Tuscan larder, with regional and city specialties vying with international cuisine to make it on to your plate. Some of the local dishes can be quite alarming to first timers – offal and tripe are often at the forefront of menus – but if you're not going to try them here, when will you? If you do happen to be squeamish, just make sure you don't order the lampredotto – a sandwich filled with cow's stomach.
You can eat cheaply and unpretentiously in every corner of Firenze, as it's known to the locals, while there's sensational destination dining here too. One of the best meals in the city can be found at Enoteca Pinchiorri, a restaurant that has held an amazing three Michelin stars since 1993. What comes out of the kitchen here is an array of dishes you're unlikely to see anywhere else, whether it's pigeon in a cocoa bean crust or red mullet in Tuscan bread with candied fennel puree and sea snails. Desserts are playful too, while the wine list is out of this world – the restaurant cemented its legend by being one of the first places to offer rare wines by the glass. Ask your waiter for some expert tips on which wines to pair with your chosen dish.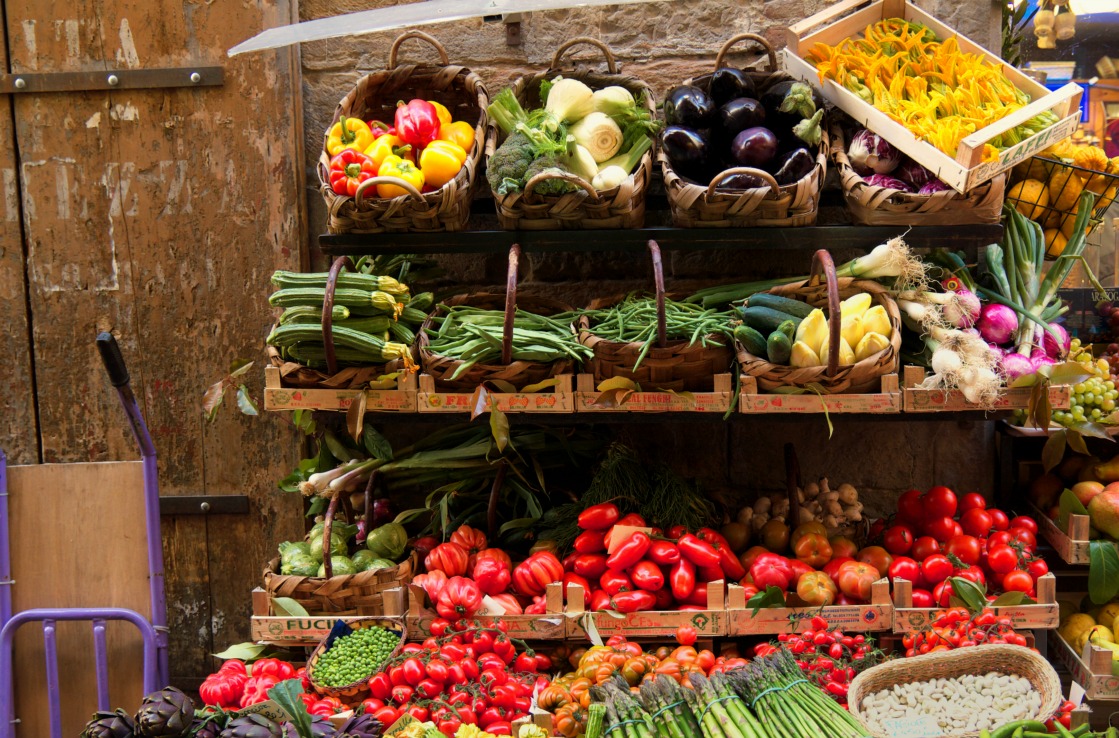 Less taxing on the bank balance, L'Osteria de L'Ortolano is a gem in the somewhat touristy culinary wasteland surrounding the Accademia Gallery. After meeting Michelangelo's David in the flesh – well, marble – you can retire to a table here and enjoy generous boards overflowing with local charcuterie, hand-picked Tuscan wines and some superior pasta dishes. Try the tagiolini, scented with a pistachio crumble and lifted by bottarga roe and a hint of lemon.
Day trips from Florence
If Tuscany tempts, take off from the city for a day trip or two. Even with no destination in mind, it's a joy to drive here and car hire in Florence will give you the freedom to simply weave your way in and out of the mesmerising hills and quaint little villages, passing vineyards along the way and discovering what makes this part of Italy so very special.
Drink in the countryside as you make your way to Pisa, home to one of the most famous buildings in the world – the Leaning Tower of Pisa – or make for Siena and take in its awe-inspiring cathedral. This medieval wonder boasts sculptures from Donatello and Michelangelo and is where you'll find the Libreria Piccolimini, once home to illuminated manuscripts but now mostly visited for its richly coloured and detailed frescoes. Wander Piazza Campo with a gelato from the many artisan gelateria in town – bliss.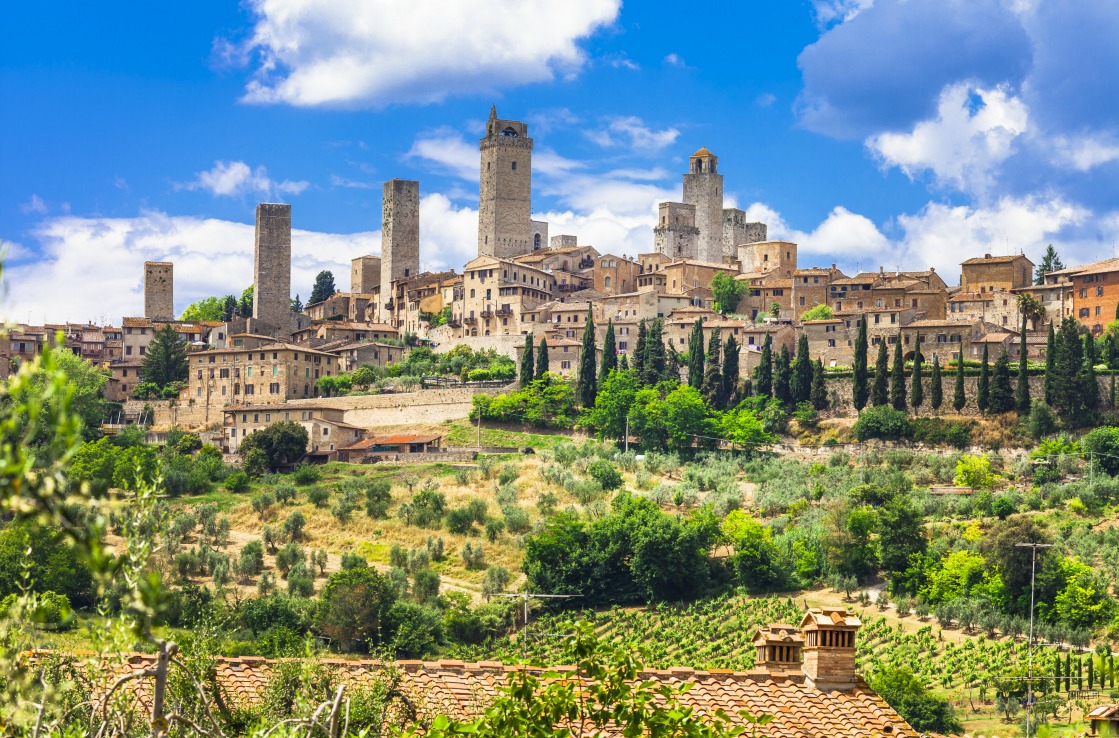 An hour from Florence, Sam Gimignano is also known as the 'city of 100 towers', and while there are only 14 left, this is still a town with a skyline that will linger long in the memory. Get your camera at the ready for the incredibly photogenic towers, then head inside the 13th-century Sant'Agostino Church to see its Renaissance chapel and frescoes. Is the gelato here as good as in Siena? Well, Sergio Dondoli has been crowned world champion gelato maker twice, so make a beeline for Piazza della Cisterna to try his imaginative flavours such as raspberry with rosemary, chocolate with cherry and chillies and the much fêted Champelmo, which combines pink grapefruit with sparkling wine.
A trip to the birthplace of the Renaissance will leave you spellbound by the beauty and cultural riches on show. Take your time exploring Florence, and the beautiful region of Tuscany beyond, to make memories that will last a lifetime.