Mantra Group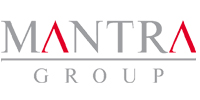 Mantra Group
Mantra Group is a leading Australian accommodation operator with the second largest network of hotels, resorts and serviced apartment properties in Australia (by total room number). Mantra Group has a total portfolio of 115+ properties and over 11,000+ rooms across Australia, New Zealand and in Indonesia. Properties in Mantra Group's portfolio range from luxury retreats and coastal resorts to serviced apartments in CBD and key leisure destinations, under its three key brands: Peppers, Mantra and BreakFree.
Hertz has partnered with Mantra Group to offer their guests dedicated preferential rates for car rental worldwide.
Hertz Benefits
Discounts on Hertz rentals
Free membership to Hertz Gold Plus Rewards
How to Book
Quote the Customer Discount Programme (CDP) number at the start of the booking process, according to which property your stay is at - quote Peppers CDP 2048399, Mantra CDP 2048347, or BreakFree CDP 2048321.
Simply book via hertz.com.au or via Hertz Reservations 1800 063 939
Mantra Group Benefits 
Mantra Group is delighted to offer Hertz customers 10% off online rates.
How to Book
To receive the discount, customers of Hertz must book via http://www.mghotels.com.au/ by selecting a destination, hotel and dates and then adding the promo code "MGaccom4Hertz"