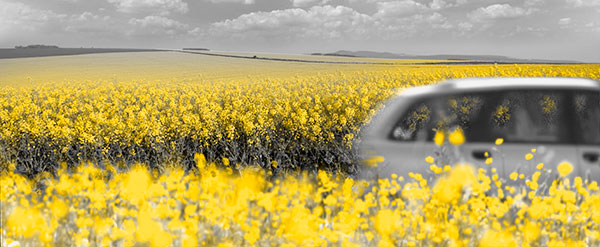 Fuel-Efficient Cars from Hertz


In every part of our business, Hertz pushes for the best standards in green technology. Hertz provides car rental options that are fuel-efficient and allow for low-impact driving, reducing our carbon footprint in our locations' communities.
Fuel efficiency matters to you, so when it comes to choosing a vehicle, we help you make the most informed and environmentally friendly decision. Fuel-efficient cars are marked on our website with the green leaf icon. Hertz is proud of our U.S. fleet average with more than 67% of our vehicles at 32+ HWY MPG. We offer a variety of vehicles options for lowering fuel consumption while driving.
Fuel-Efficient Cars (28+ MPG)

Audi A3

Audi A4

Chevrolet Cruze

Chevrolet Malibu Limited

Chevrolet Spark
Chevrolet Sonic

Chrysler 200

Chrysler Dart

Ford Fiesta

Ford Focus

Ford Fusion

Ford MKZ

Honda CR-V

Hyundai Accent

Hyundai Elantra

Hyundai Elantra GT

Hyundai Sonata
Hyundai Sonata Hybrid

Kia Forte

Kia Optima

Kia Rio

Mazda Mazda3

Mitsubishi Mirage

Mercedes Benz CLA

Mercedes Benz GLA

Mercedes Benz SLC

Mercedes Benz SLK

Nissan Altima

Toyota Camry

Toyota Corolla

Nissan Juke

Nissan Rogue

Nissan Sentra

Nissan Versa Note

Nissan Versa Sedan

Subaru Crosstrek

Subaru Forester

Subaru Legacy

Subaru Outback

Tesla Model S

Toyota Prius C

Toyota Yaris

Volkswagen Beetle Coupe

Volkswagen Jetta Sedan

Volkswagen Passat

Volvo V60
 More on the Hertz Green Traveler Collection